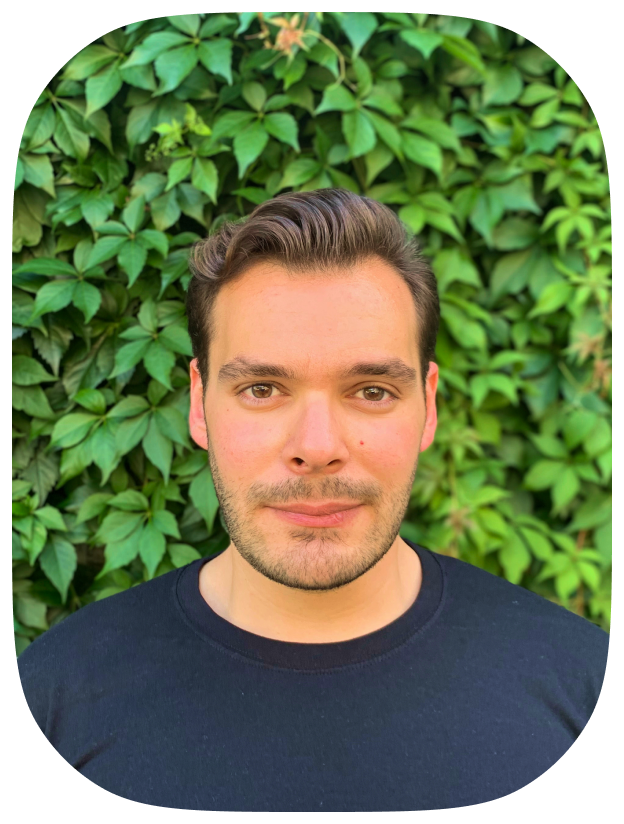 Builder of digital products and experiences.
I'm a designer with over 10 years of experience in solving problems for digital interfaces across different platforms.
Experienced in designing for iOS, Android, Mac OS & Windows native applications. Though I have a soft spot for web applications.
---
Socrates Spyros Kolios
socrateskolios.com
Resume & work experience
- Print / Download this Resume -
NN/G Certified digital product designer.
Specialising in interaction design, usability testing and design systems.
Experience
---
Ki Insurance
Lead Product Design Consultant Remote ❘ 2021 ‐ Present
Working with Ki to help create the first fully digital and algorithmically driven syndicate.
Performing UX/UI audits of the current platform.
Working closely with product owners and project managers to identify priority items and setup the roadmap for Ki's new initiatives and features.
Doing full discovery, research and design on Ki's new platform.
Performing user tests and improving core features of the product through a design thinking iterative approach.
Qatalog
Principal Product Designer Remote ❘ 2020 ‐ 2021
Joined Qatalog early on its journey towards becoming the all-in-one remote working operating system and project management platform.
Worked through the end-to-end design processes of new product features and its iterations.
Supported design and development throughout a successful first launch phase.
Conducted user research and setup the processes for a UX culture with regular user testing.
Managed, developed and standardised the Mosaiq design system.
Conducted design sprints & iterative design thinking workshops.
Mentored and supported junior members of the team.
EY | Emerging Technologies, Innovation Hive
Senior Product Designer London, UK ❘ 2018 ‐ 2020
Worked with the firm's partners and clients within EY's innovation hub, I helped bring to life revolutionary tax technology solutions through a human-centric approach.
Using rapid prototyping and design thinking to bring product ideas to life at internal workshops.
Leading, designing and implementing Innovation Hive's design system and pattern library.
Collaborating with customers and team members to create an outstanding user experience in an Agile environment.
Continuously researching and evaluating UI/UX solutions and product features.
Evangelised UX, coached and encouraged teammates to learn and improve on usability.
Toptal
Digital Product Designer Remote ❘ 2018 ‐ Present
Working on small & short-term projects for Toptal clients as a digital product consultant and designer.
Livedrive
Senior Product DesignerLondon, UK ❘ 2016 ‐ 2019
Enhanced Livedrive's products across both web and native (iOS / Android & MacOS / Windows) applications. Introduced a UX oriented culture & User Research methodologies.
Created and implemented a design system to establish consistency across all products.
Conducted UX Research and workshops to improve features across web, mobile and desktop applications.
Fully revamped the user experience, accessibility and interface of the iOS and native desktop applications.
Collaborated with the development teams and introduced lean UX agile methodologies.
We Got POP
UX/ UI Designer London, UK ❘ 2015 ‐ 2016
Performed research and user testing, assessing the usability of the casting platform.
Administered interviews with stakeholders and early users compiled in a UX strategy.
Performed user testing for core features of the product.
Conducted further UX research for POP's new online desktop application. Including comparative assessments, heuristic reports, survey data and user testing.
Adtrak
Web designer Nottingham, UK ❘ 2013 ‐ 2015
Designed and developed fully responsive product & services websites for a variety of B2B and B2C clients. Responsible for managing clients in an agency environment.
Skills
---
Design & UX
UI & IxD design
Lean UX
User research
Web development standards
Accessibility guidelines
iOS & Material guidelines
Design systems
Design thinking
Tech
Figma
Zeplin
Balsamiq
Invision / Marvel
Principle
Front end development
HTML5
SASS
Liquid
JQuery
Angular
Git
Certifications / Education
---
Boston Consulting Group (BCG)
Digital Transformation - Certification
University of Sydney
Design strategy: Design thinking for business strategy and entrepreneurship - Certification
Nielsen Norman Group
UX Specialist in Interaction Design - Certification
De Montfort University
BA (Hons) Graphic Design
IPS College of Athens
I/T Networks & Security Diploma
Side projects
---
ADPList - Mentor
Mentoring and supporting new members of the design community at ADPList.org.
UAL - Mentor
Mentoring and supporting design graduates as part of University of Arts London mentoring scheme.
Languages
---